ALFA LAVAL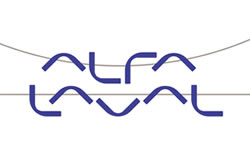 Alfa Laval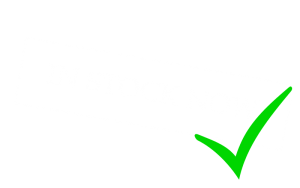 Alfa Laval is a world leader within the key technology areas of heat transfer, separation and fluid handling. it is founded on a single brilliant invention and innovation remains at the heart of everything they do.
Energy, Environment and Food
With the vision of creating better everyday conditions for people, Alfa Laval has developed products since 1883. The world is increasingly focused on saving energy and protecting the environment. Alfa Laval is committed to those goals. The products are involved in treating water, reducing carbon emissions and minimizing water and energy consumption, as well as heating, cooling, separating and transporting food. These areas represent the core of Alfa Laval's expertise.
Technological leadership
Alfa Laval is a leading global supplier of products and solutions for heat transfer, separation and fluid handling through our key products – heat exchangers, separators, pumps and valves.
Alfa Laval's products are used in the manufacturing of food, chemicals, pharmaceuticals, starch, sugar and ethanol. We are also used in nuclear power, onboard vessels; and in the engineering sector, mining industry and refinery sector as well as treating wastewater and creating a comfortable indoor climate.
Separators
At Alfa Laval we understand the critical role that a separator plays in your operations. From food and beverage processing and pharmaceuticals to marine applications, oil and gas and more, we can support you with both the expertise and product portfolio to match your application needs.
For over a century, we have built a reputation of supplying reliable technology with innovations that continuously improve separation performance, safety and sustainability.
Various Operation of Alfa Laval Separators (Gear, Direct & Belt Drives)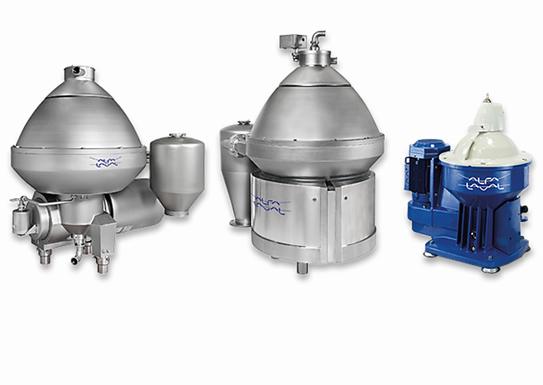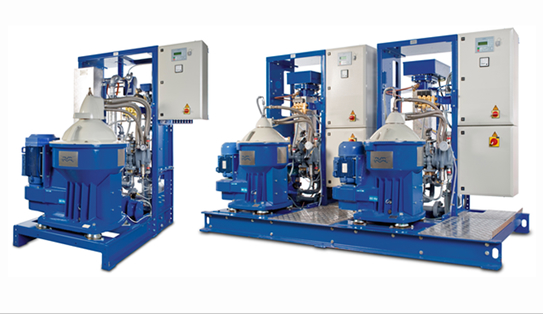 S and P Flex
The Alfa Laval S and P Flex range of separators is ideal for all fuel and lubricating oils.
The high degree of system flexibility enables you to configure a separator specific to your application, thereby ensuring maximum protection and efficiency.
Focus
Alfa Laval Fuel Oil Cleaning Unit Solutions (FOCUS) are automated modular systems for purifying the liquid fuel oils used in gas turbine power plants.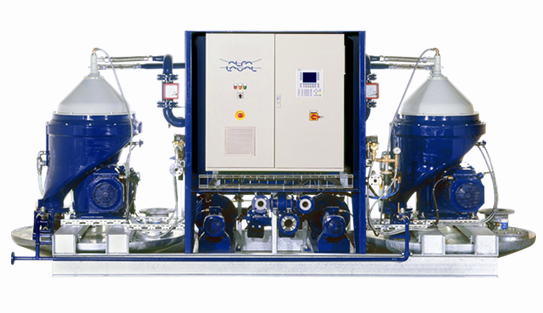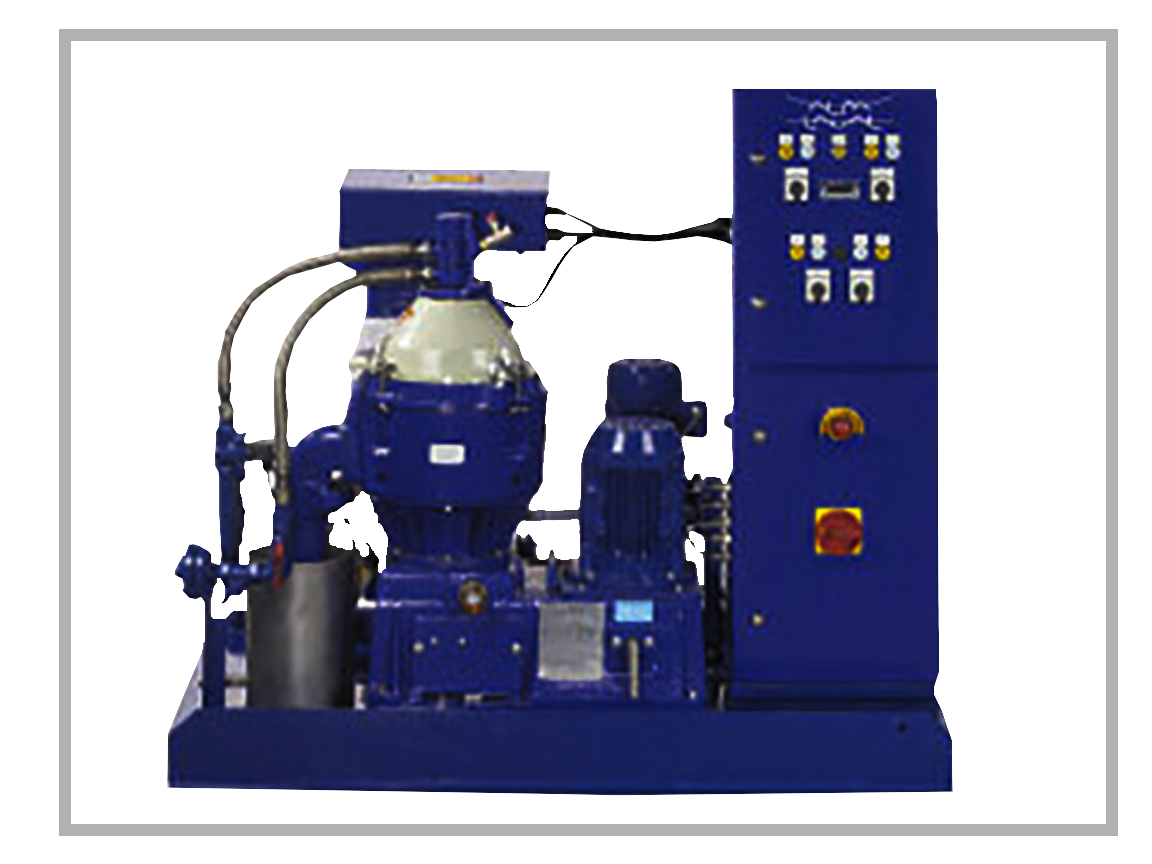 OCM - Easy-to-operate Oil Cleaning Module
The Alfa Laval Oil Cleaning Module (OCM) removes contaminants from oil, such as water and solid particles.
The OCM module helps to extend equipment life and prolongs service intervals significantly.
It is available as a stationary or mobile unit, to serve several tanks, and it comes with or without a heater.
The OCM is also available in further standardized options for easy selection.
MMB - The large-capacity separator that's easy to install and maintain
The Alfa Laval MMB is a solids-retaining centrifugal separator.
It maximizes efficiency by cleaning continuously and having a large space for sludge collection.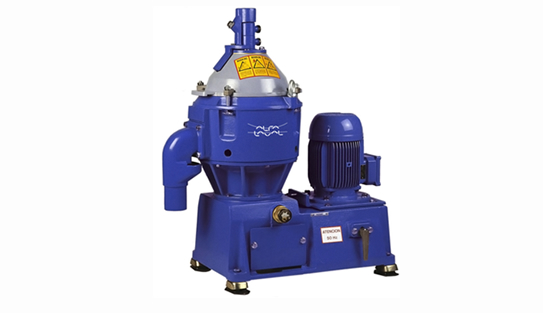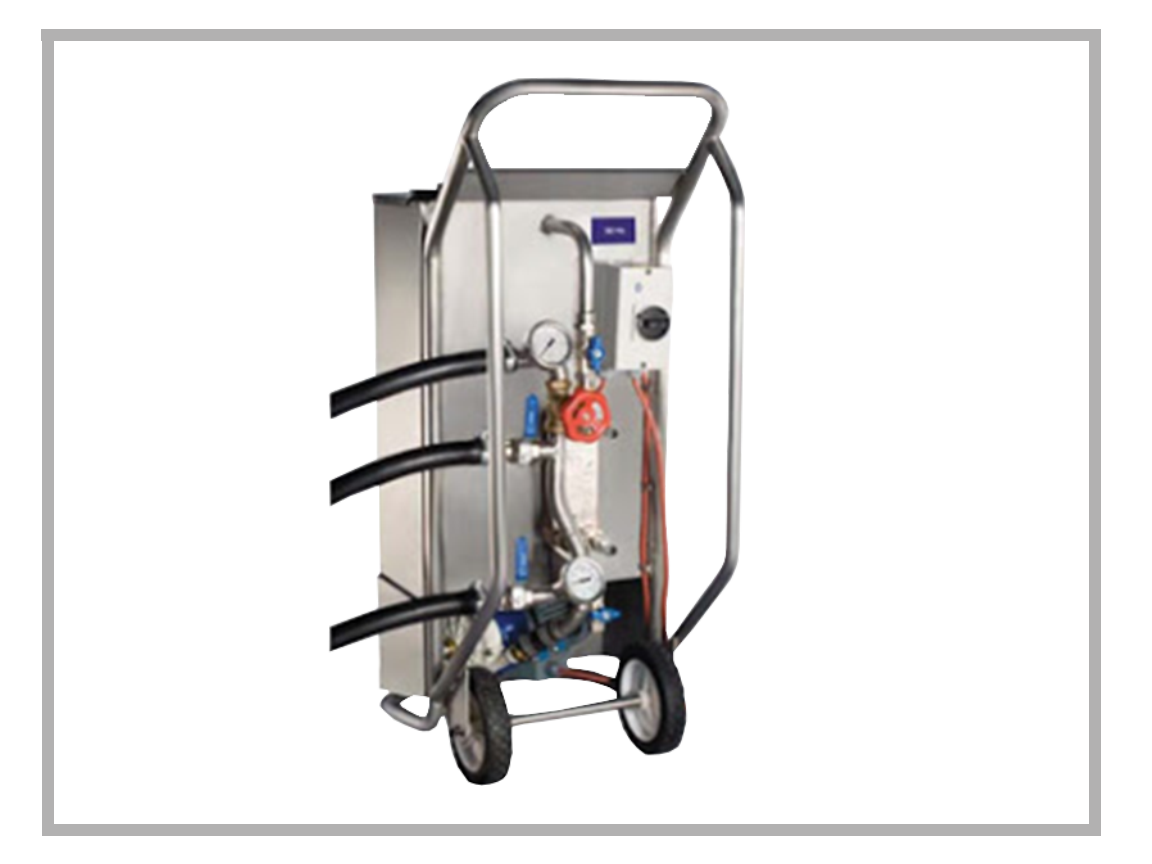 CIP - Cleaning in Place (10M) for Alfa Laval Separators
The Alfa Laval CIP system is designed for cleaning of the bowl, oil inlets and outlets of Alfa Laval lube- and fuel-oil separators without dismantling the separator.
It can also be used for cleaning of the CBM preheater, either alone or in series with the connected separator.
Heat Transfer
Gasketed plate-and-frame heat exchangers
Alfa Laval doesn't do average. Whether it is our multi-purpose Industrial range; the Semi-welded industrial range for refrigeration and exacting processes; the Hygienic range for food, beverage and pharma applications; or the Specialized range for condensation, evaporation and fibrous media – you buy into reduced cost of ownership and increased efficiency and safety.
Our Gasketed plate heat exchangers are optimizing heat transfer by large surfaces of corrugated plates drawing heat from one gas or liquid to the other. The high efficiency and an outstanding reliability in a compact design, offers an investment with the most attractive CTO over the product life time. Not to forget the energy saving capabilities and low environmental footprint.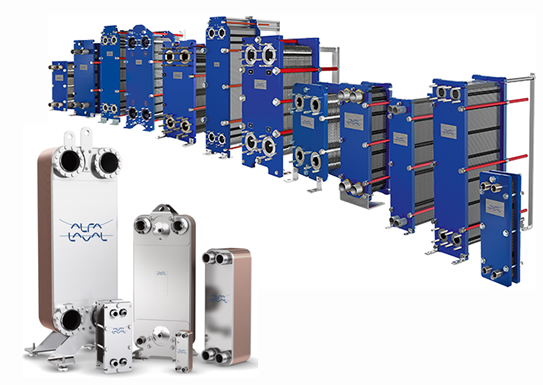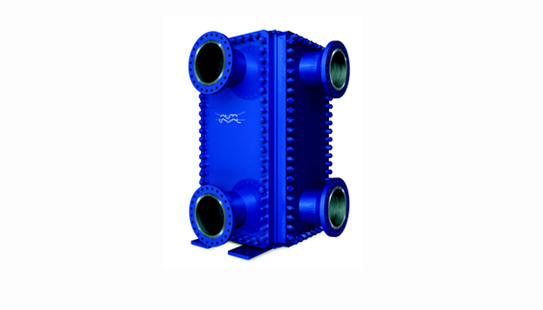 Welded plate-and-block heat exchangers