FLEXITALLIC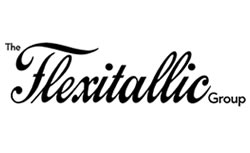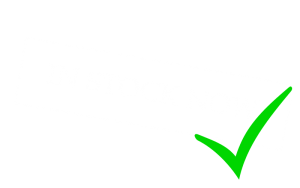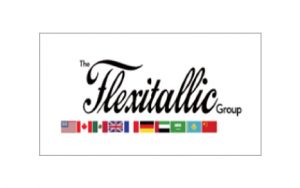 Spiral Wound Gasket
The Flexitallic Spiral Wound Gasket is the precision-engineered solution for flanged joints, heat exchangers, boiler handholes, manholes and other high temperature, high pressure applications, providing resistance to virtually every known corrosive and toxic element.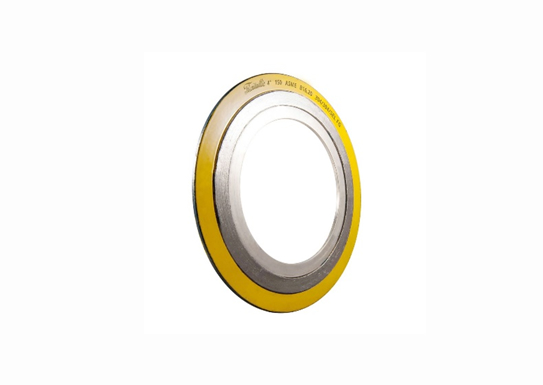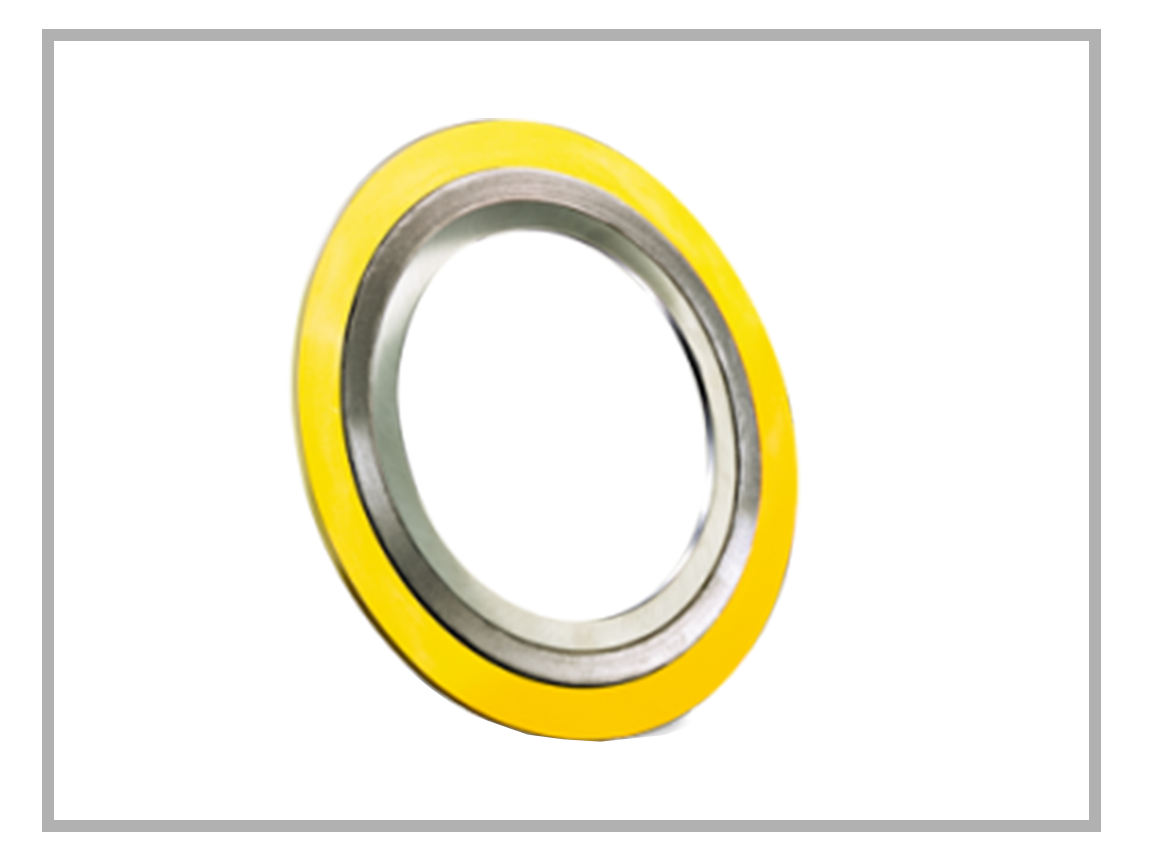 Thermiculite
A breakthrough in both heat and chemical resistance, Thermiculite® High Temperature gasket materials are rated for temperatures up to 1000°C and have passed the API 607 fire test.
Thermiculite® sealing materials withstand high temperatures in critical service, corrosive environments and are free from oxidation.
Ring Type Joint
Ring Type Joints excel in high-pressure applications such as oil and gas exploration and production. RTJs are also used on valves and pipework assemblies in refineries and other process industries. Available in both oval and octagonal profiles, standard style R ring type joints are manufactured to meet both API 6A and ASME B16.20 sizes and ratings. Also available are Style RX ring type joints which energizes on assembly. This type is designed to fit the same groove as a style R therefore making them interchangeable. For very high pressures, often found in sub-sea wellhead and Christmas tree systems, the style BX is used. Subsea versions of all styles are available with pressure balance holes. We also design and manufacture special RTJ and bespoke solid metal gaskets for topside and subsea blow-out preventers.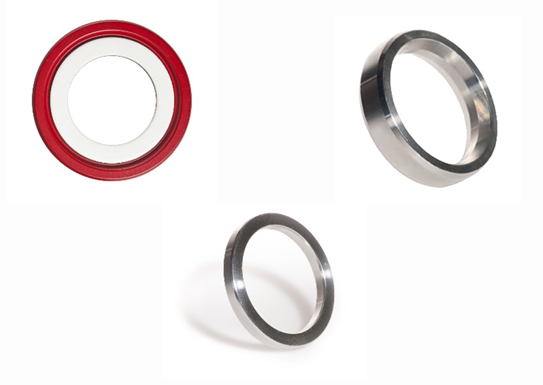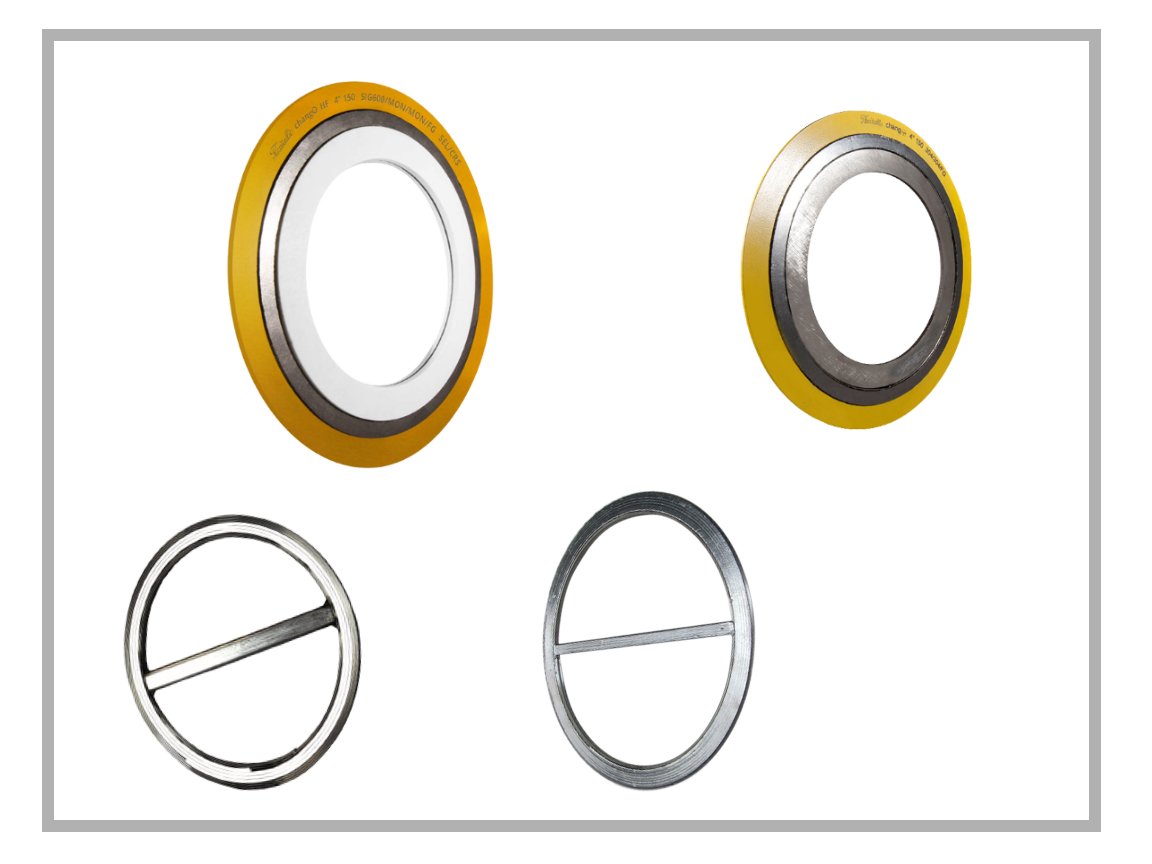 Change Gasket
Originally developed by Flexitallic in direct response to customers' long-term heat exchanger sealing problems. Change™ is a highly-resilient metal-wound gasket, designed to deliver the most dynamic static sealing technology ever. Manufactured using proprietary equipment, Change™ has a proven track-record showing it outperforms conventional gasket technology in challenging environments, especially in applications with mechanical and thermal cycling conditions. It has also achieved independent industry accreditation from TA Luft for its ability to deliver the tightness of a Kammprofile with the recovery of a Spiral Wound Gasket. This is achieved through the application of a unique metal spiral profile, which is more advanced than those found in standard gaskets. This profile, combined with a laser welding process, facilitates the construction of a robust and dynamic seal.
Flange Rescue Gasket (FRG)
When corrosion or damage occurs to flange faces, impact on operating costs due to downtime repairs can be significant. So, what if you could fit a product to new assets, that not only extends the life of equipment, but also offers additional corrosion inhibiting properties? The Flange Rescue Gasket (FRG) can be used for remedial repairs on corroded equipment AND as a preventative solution on new equipment to prolong its life and avoid costly shutdowns. The FRG is also easy to install.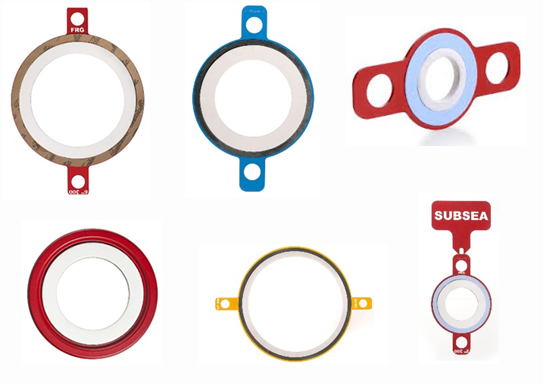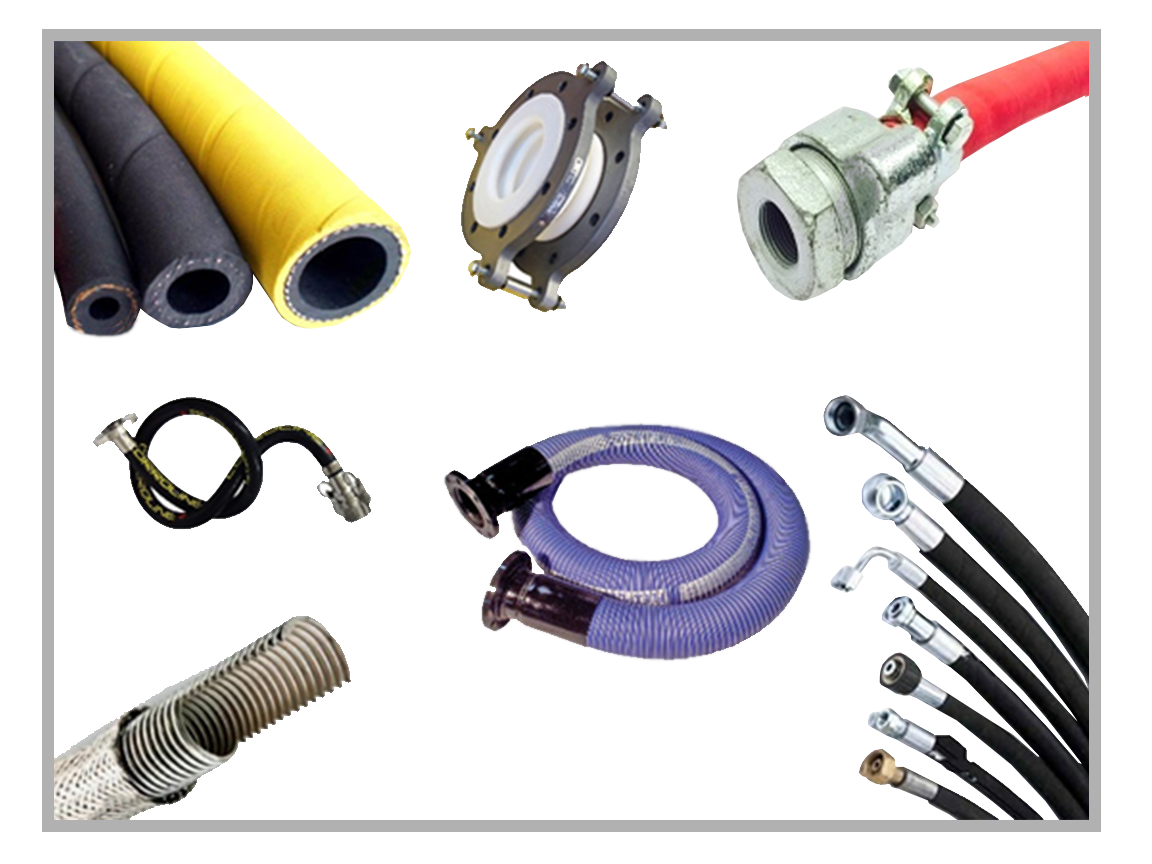 Hose
We can offer a wide range of industrial hose and bellows assemblies to cater for chemical, hydrocarbon, hygienic and general industrial markets. Bespoke hoses assemblies can be manufactured to individual customer specifications from stock held in our Ellesmere Port facility, using only the highest quality products with brands such as Novaflex, Amnitec, Aflex Hose and AlfaGomma. A comprehensive range of end fittings are available which can be supplied loose or fitted to most hose styles. To assist with your insurance, legal and health and safety compliance obligations we can offer a pressure hose management and testing service. Types of Hose