MILTON ROY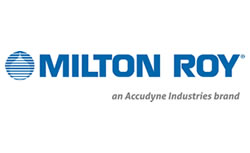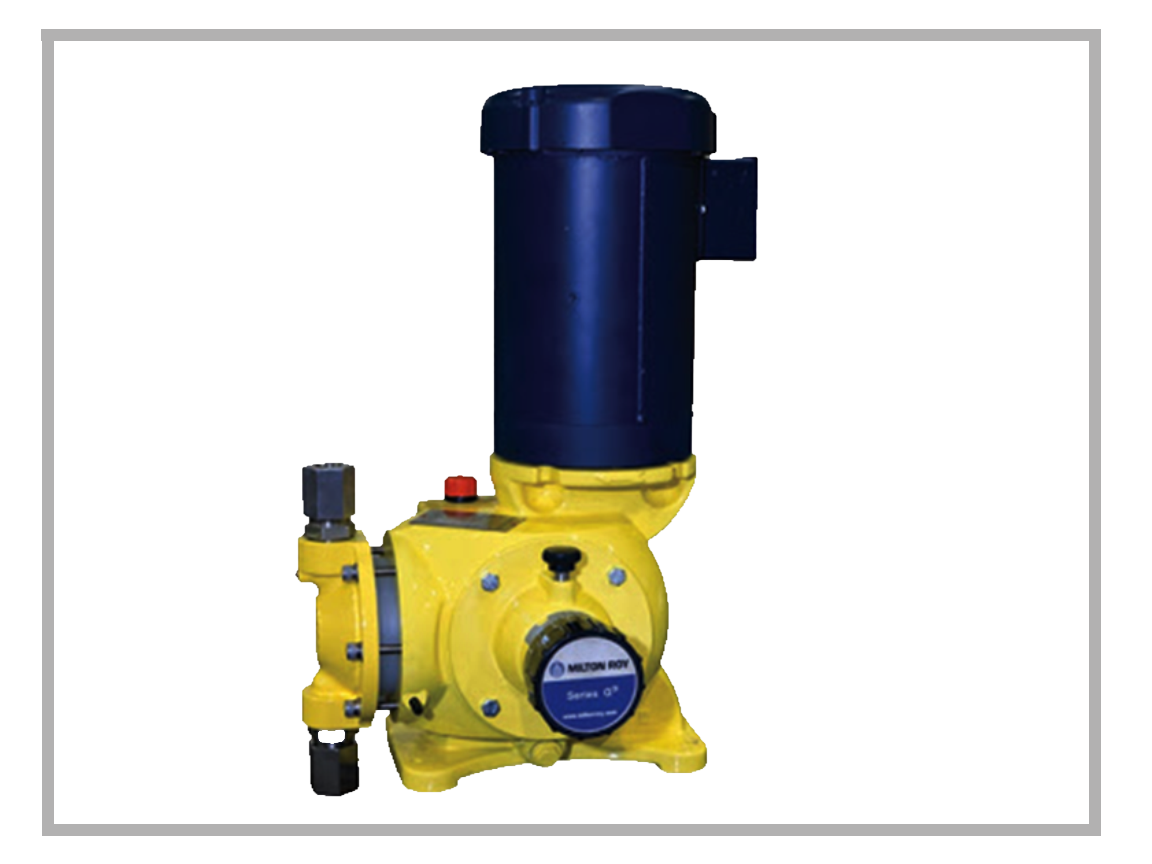 Milton Roy
Milton Roy is the world's leading manufacturer of controlled-volume metering pumps that set the industry standard for performance, accuracy and durability.
G Series Macroy® / Milton Roy, Series G
Series G™ dosing pumps are electric motor-driven pumps with mechanical diaphragm liquid ends. Simple, economical and rugged, they offer great flexibility and a wide selection of liquid ends compatible with most chemicals. With a corrosion-resistant plastic or aluminium housing, depending on the model, they are based on two technologies previously only used for intensive-use industrial pumps: variable eccentric drive and stroke adjustment. Series G™ is made up of three dosing pump models, covering a very wide flow range (up to 1,200 l/h) at an excellent quality-price ratio.
Centrac™ Series
Centrac pumps combine a unique constant stroke length drive mechanism and electronic variable speed drive technology. The unique drive system provides a steady state accuracy of +/- 0.5% over the entire turndown range. This is twice the accuracy of the standard +/- 1% of most metering pumps. Greater accuracy means better control of the treatment process and more efficient chemical usage. In addition, these pumps offer a 100:1 turndown ratio. The advanced design enables the pumps to respond instantly to changes in dosage rate, making it the ideal metering pump for a wide range of flow rates in water and wastewater treatment applications.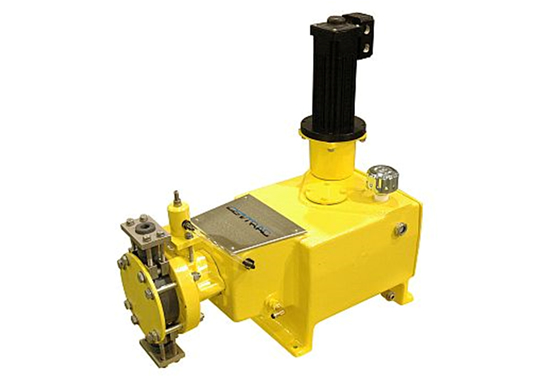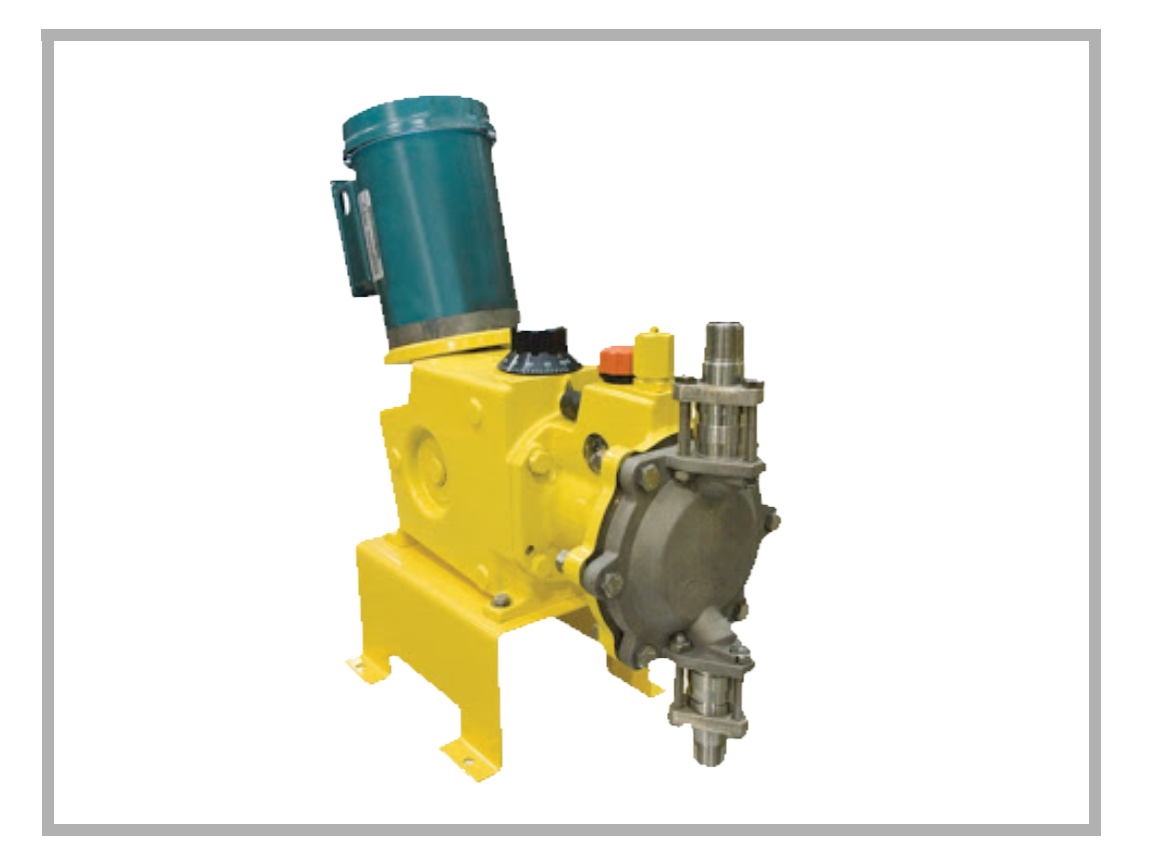 Maxroy® Series
Milton Roy, Maxroy A,B & D
The MAXROY pump is specially designed for pumping specific products, including viscous products. With its industrial design and absence of any dead volume, it can pump and dose products with a viscosity of 3,500 cP and meets the specific requirements of food type applications. Guaranteeing a dosing accuracy of ±1%, even at low pressure, and a controlled life cycle cost (service lives in excess of 20 years have been recorded), the MAXROY is the ideal pump for numerous dosing operations.
Advantages / Long Service Life and Safety
Depending on the type of product pumped, and the service and installation conditions
Control of the Overall Cost
Modularity
The absence of contour plates enables all types of fluids to be dosed: slurry, viscous, clear, corrosive, toxic, volatile, abrasive, inflammable
Compliance with the API 675 standard on request
Numerous Options
Milroyal® Series
Milton Roy, Milroyal D
MILROYAL D pumps were specifically developed to produce micro flow rates at medium and very high pressures. Their flow rate/pressure performance, ranging from 0.11 l/h to 345 l/h / 500 bar, means that they can be used for numerous applications with dosing accuracy of ±1%. MILROYAL D pumps are particularly rugged and can operate in the severest of conditions, such as on offshore platforms, in the desert, etc., and the oil bath gives moving parts an exceptionally long service life.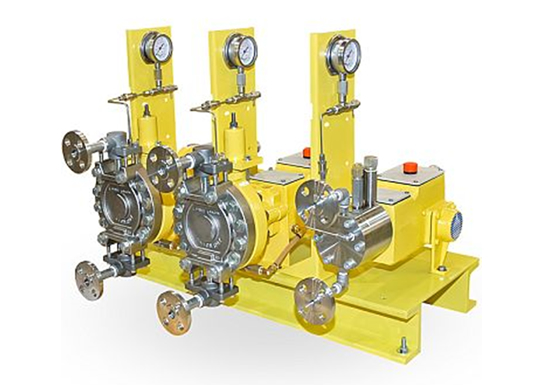 Benefits / Micro FlowRates and High Pressure
Integrated safety valve protects the pump fully against any overpressure
Double or Triple diaphragm options ensure high levels of safety for users, the process and the environment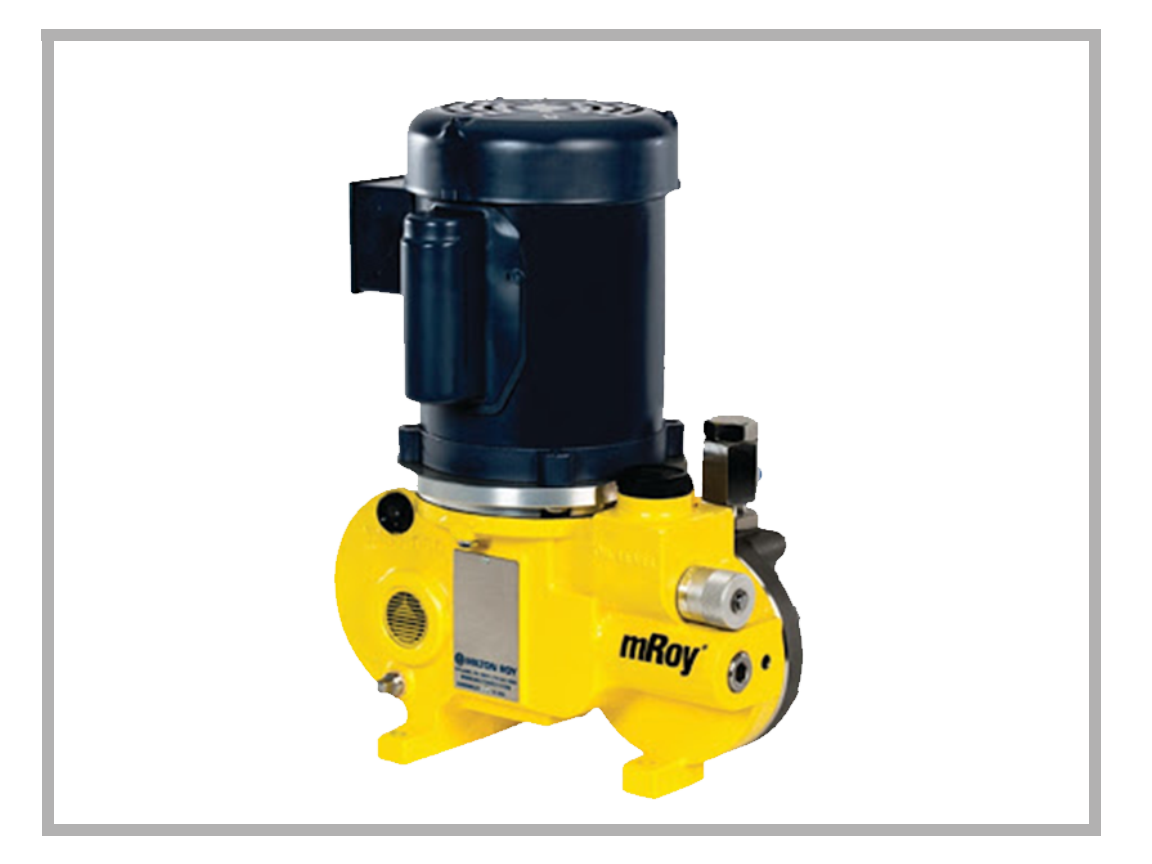 Mroy® Series
Milton Moy, Mroy Xa & Xb
Created in 1959, and enhanced and improved over the years, the mROY is one of the most popular dosing pumps in the world.
Its high performance, reliability and durability (service lives in excess of 30 years regularly observed on site) have made it an industry standard.
With its flow rate/pressure characteristics and its very compact footprint, the mROY dosing pump meets the requirements of numerous processes and applications.
Its many advantages explain why so many customers choose it for integrating the most complex dosing systems (chemical injection packages).
Primeroyal ® Series
Milton Roy, Primeroyal
The combination of their design, which enables them to operate in extreme conditions, and their modularity makes PRIMEROYAL® dosing pumps suitable for a large number of industrial processes.
Comprising 5 types of mechanism, the PRIMEROYAL® range provides accurate dosing of all types of fluids at flow rates that can reach more than 70,000 l/h.
With over 50 years' experience in dosing equipment for industry, Milton Roy Europe's industrial dosing pumps provide you with Safety, Reliability and High performance.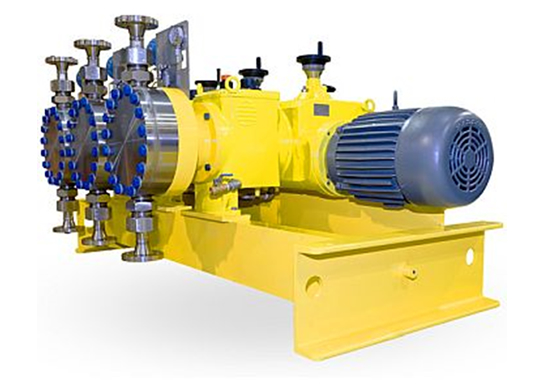 Benefits / Wide flow Rate/Pressure Range
Unlimited Adaptability to Suit your Processes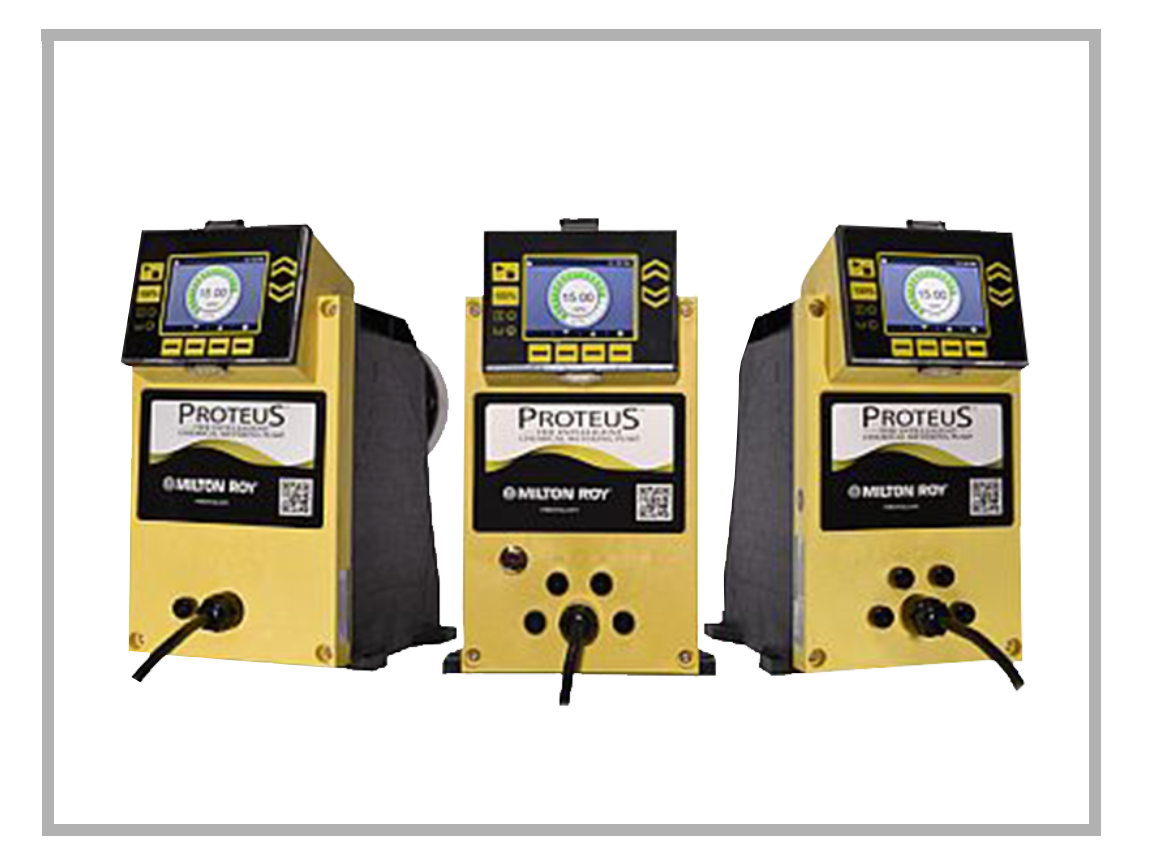 Proteus™ Series
The New PROTEUS™ Communications Model adds support for Modbus RTU and Profibus (Process Field Bus) DP protocols to facilitate high speed, 2-way communications. This allows plant operators to link devices from different vendors to a central SCADA (Supervisory Control And Data Acquisition) system for control, monitoring, and troubleshooting activities. PROTEUS™ metering pumps are mechanically actuated diaphragm pumps driven by advanced variable speed technology to address specific requirements of chemical addition in water treatment. All three configurations of PROTEUS pumps – Manual, Enhanced, and Communications – also address the process control requirements of a wide range of applications including water and wastewater treatment, agricultural, chemical, oil & gas; power generation, pulp & paper, and textile industries.
Whatever your application, the PROTEUS™ series is ready to outperform and outsmart your most demanding application.
A mechanically-actuated diaphragm pump driven by advanced variable speed technology to provide the most accurate and reliable performance in the industry
A Comprehensive Product Offering
Milton Roy, Lmi Range
The LMI range's electronically-controlled electromagnetic pumps are light and reliable. With more than 8,000 possible configurations, these pumps are covering various applications and processes.
LMI pumps are designed for use with the simplest as well as the most complex processes by means of their control interface, which uses a 4-20 mA signal or a physico-chemical controller.
With their corrosion-resistant plastic housing and mechanical diaphragm liquid end, they form an accurate, rugged dosing solution that has been tried and tested over many years.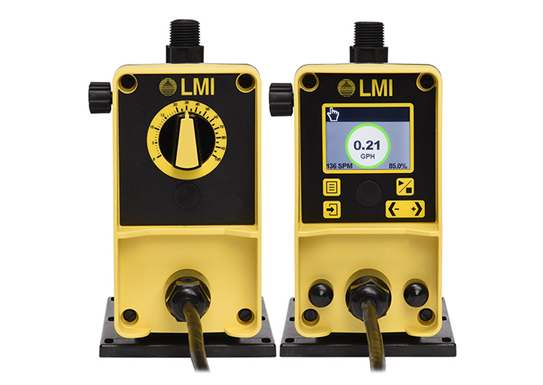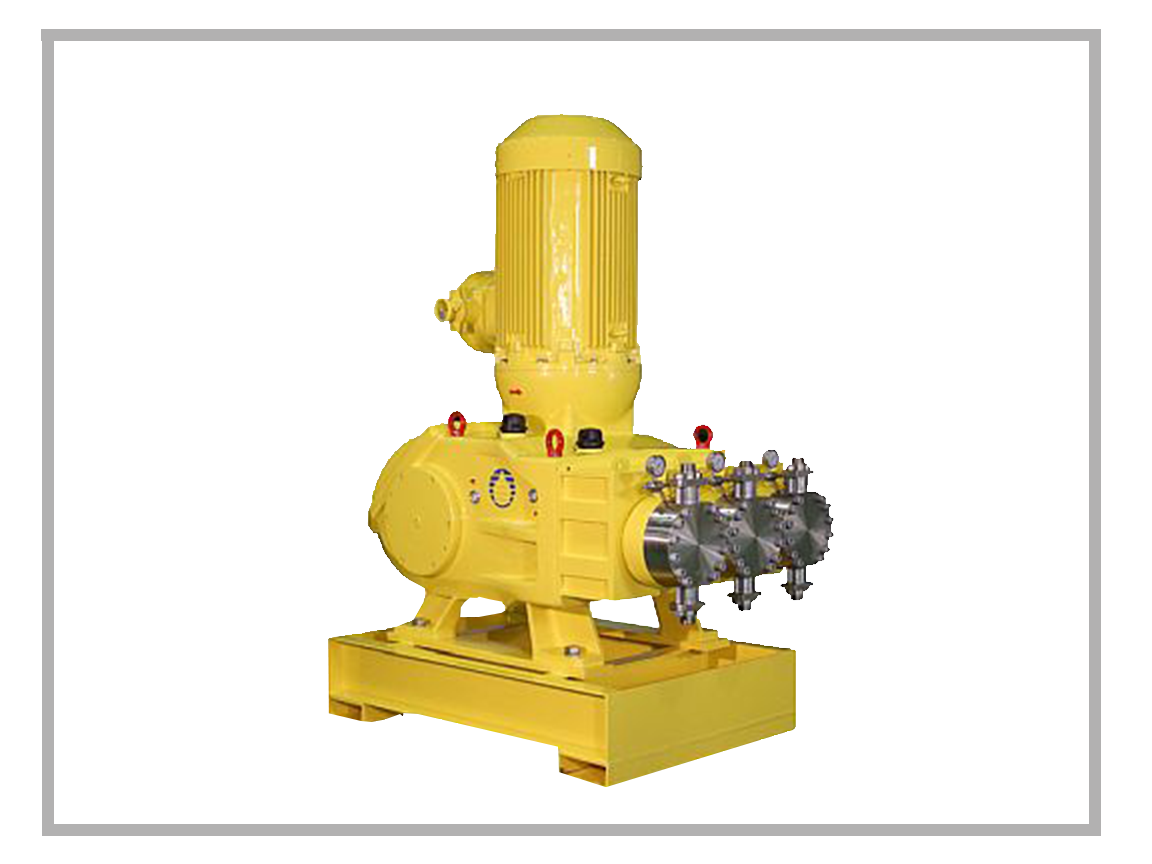 Megaroyal®
The Megaroyal process pump is ideal for high volume applications and can provide a flow rate of up to 12,680 gph or 211 gpm (48 m³/h or 800 L/min) with discharge pressures to 3,655 psi (252 bar) in a footprint that is up to 25% smaller when compared to similar competitive options.
You get the reliability you have come to expect with Milton Roy pumps, but we've added unique features that make it cost effective, easy to install and maintain, and powerful enough to meet all of your chemical dosing needs.
Megaroyal process pump has been specifically designed for performance, minimal maintenance, and longevity
Megaroyal Model B Performance Data
Poweroyal ®
This pump features specially-designed liquid ends that assure head integrity, seals that minimize unwanted leaking, and a lubrication system that reduces wear and extends equipment life.
Available in several models to handle a wide range of pressure and flow rate combinations, the Poweroyal® pump is ready to take on the toughest conditions.
Powered to constantly move liquid within a fixed volume, this API674-compliant pump can handle acids, bases, corrosives, viscous liquids and abrasive fluids.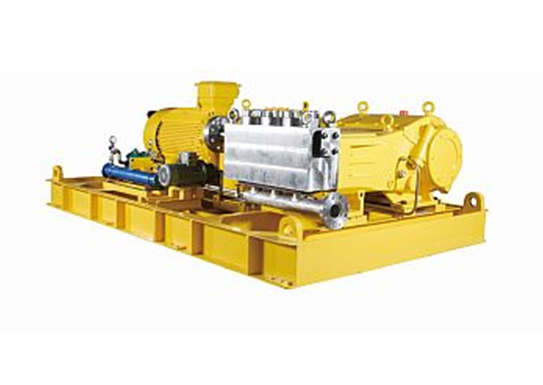 Performance by the Numbers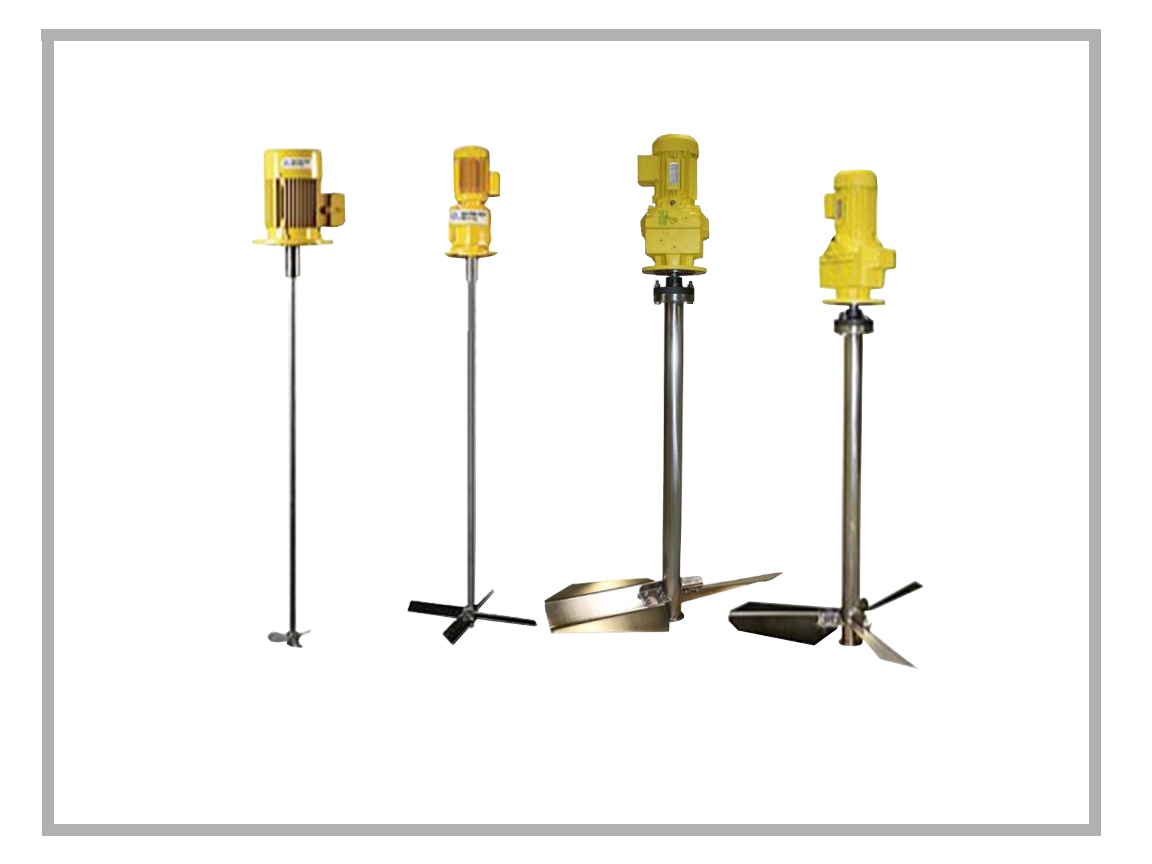 Top-Entry Mixers
Mlton Roy Helisem Mixing Range
The HELISEM range, with 250 standard models, is designed for economic mixing solutions. Mixing is often at the heart of your process and optimised mixing can provide you with
Savings From Several Aspects:
Shorter treatment times > Less heating, etc. required.
Fewer deposits > Less waste to be treated
A better quality product > Higher added value
A higher reaction efficiency > Fewer by-products
Lower power consumption > Lower electricity consumption and better protection of the environment
Reduced maintenance due to simple, reliable design > Lower maintenance costs in terms of parts and labour
Custom-Engineered Side-Entry Mixer
Our side-entry mixer is mounted quickly and easily to the tank flange and delivers the most effective blending results in an extremely efficient unit. Our innovative small diameter SABRE® impeller allows for reduced energy consumption and easy installation.
In addition, we can ensure proper agitation using numerical simulation of fluid flows (CFD). This helps to forecast and predict the storage tanks mixing with no dead zone, and lower energy consumption compared to conventional solutions. We can also provide an adjustable agitator to increase the scope enclosure.
The side-entry mixer concept is driven by four top priorities: safety, reliability, process optimization and easy, cost-effective maintenance.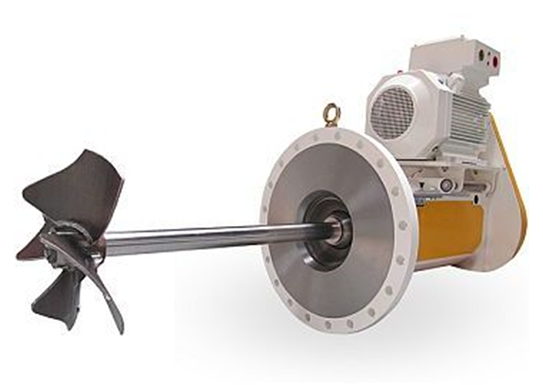 Large Mixing Volumes
The mixer is designed for tanks up to 200,000 m³ (1.3 MM barrels). The high liquid jet amplitude propelled by our impeller allows the moving of large volumes using less power.
Easy Installation and Maintenance
This compact, side-entry mixer has been designed specifically to mount on the lateral flange of the tank and with lightweight, custom impellers, it can installed quickly and easily. Its exclusive seal shut off device allows for safe, fast and easy maintenance or replacement of the mechanical seal without emptying the tank.
Low Power Consumption
Our innovative, proven SABRE impeller uses less energy to effectively mix the tank contents.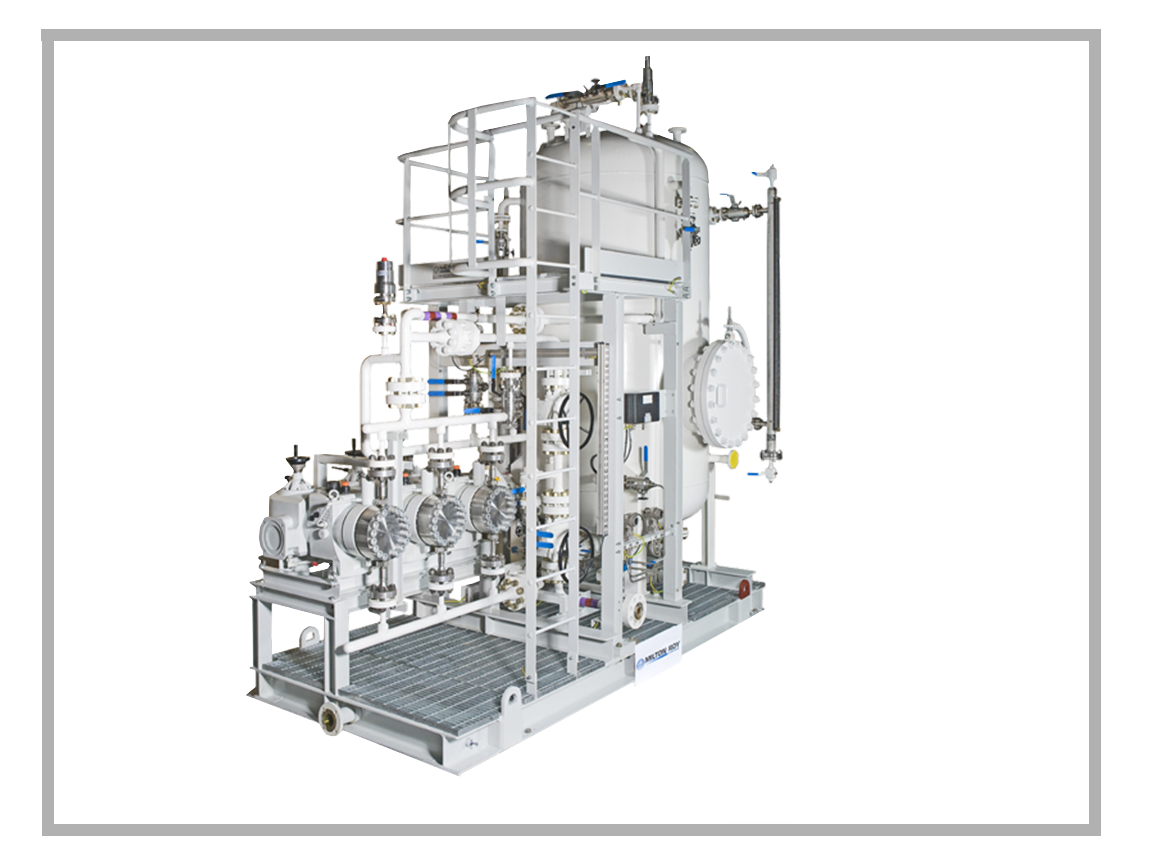 Chemical Injection Package
Milton Roy, Dosaskid
Turnkey solutions ensure an installation, decrease operations (administrative and operational) and also reduce supplier list.
DosaSkid® successfully addresses these challenges and brings real added value to dosing pumps.
With its expertise in the design of dosing pumps and experience in building chemical injection packages, Milton Roy Europe has developed the DosaSkid®, a "plug and play" metering device which is ideal for preparing, storing and injecting chemical solutions.
The modules (dosing and storage of fluids) are stand alone and can be assembled as necessary. Adjustable, flexible and offering a
Minimal Footprint, DosaSkid® are Available:
with a 316L stainless steel or C-PVC tubing
with or without storage tank (316L stainless steel or HDPE; from 60 up to 1,500 litres)
with a range of additional accessories.
Milton Roy configurator allows, with only few mouse clicks, to build the right dosing solution to fit your technical and commercial parameter. All the documents are automatically generated and they may from then on be updated to meet additional requirements.
Features and Benefits
Milton Roy, Accessories and Automated Devices
Milton Roy Europe also offers a wide range of accessories and automation devices to complete the installation of its dosing pumps, including safety valves, back pressure valves, pulsation dampeners, actuators, frequency inverters and calibration pots, etc.