Process Valves / Series 2600/2600L
Metal Seat with optional o-ring
Open Bonnet and Lever Assemblies option
2600L – Multiple Service Single Trim Design option
Size 1" x 2" to 20" x 24"
Orifice Areas D (0.15in2) to Z (176.7 in2)
Set Pressure Ranges 15 to 6000 psig (1.0 to 413 barg)
Temperature Ranges -320 to 1500°F (-195 to 815°C)
Flange Classes 150# – 2500#
Suitable for Air, Gas, Vapor, Steam & Liquid Service
Materials of Construction Carbon Steel
Low/High Temperature Alloy Steels
Series 3800/3800L
Snap Acting and Modulating Control Actuation
Semi and Full Port Nozzle Design
Size 1" x 2" to 12" x 16"
API Orifice Areas D (0.15 sq2) to T (26.0 sq2)
Non-API Orifice Areas A, 1-8 (45.66 sq2)
Set Pressure Ranges 15 to 6170 psig (1.0 to 425 barg)
Temperature Ranges -320 to 500°F (-195 to 260°C)
Flange Classes 150# – 2500#
Suitable for Air, Gas, Vapor, Steam & Liquid Service
Materials of Construction Carbon Steel: Stainless Steel-Low / High
Temperature Alloy Steels – Monel — Hastelloy C – Duplex — NACE Compliant Materials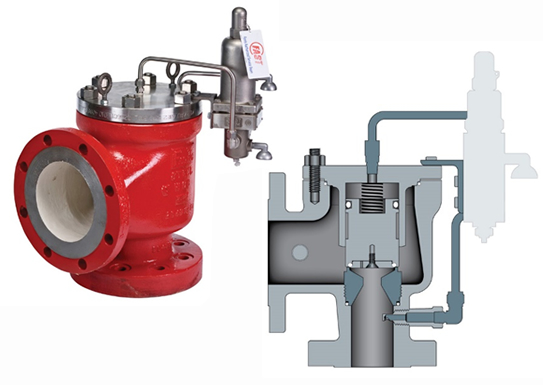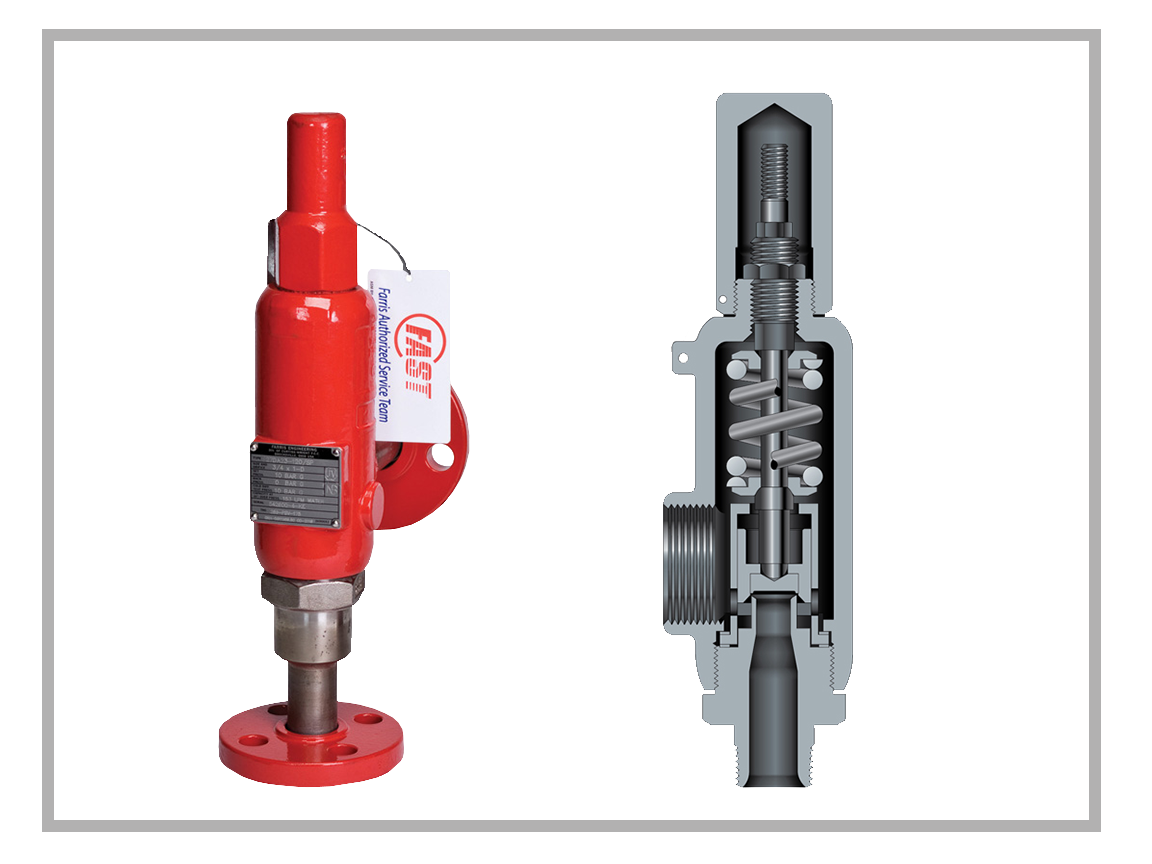 Series 2700
Metal Seat with optional o-ring
Optional welding nipple and sanitary connections
Size 1/2" x 1" to 1-1/2" x 2-1/2"
Orifice Areas C (0.068 sq2) to G Orifice (0.573 sq2)
Set Pressure Ranges 15 to 6500 psig (1.0 to 413 barg)
Temperature Ranges -320 to 750°F (-195 to 399°C)
Flange Classes 150# – 2500#
Suitable for Air, Gas, Vapor, Steam & Liquid Service
Materials of Construction: Carbon Steel - Stainless Steel - Low / High
Temperature Alloy Steels – Monel – Hastelloy C – Duplex – NACE Compliant Materials
Series 1890
ASME/NB Certified – Air, Steam & Water
Size: 1/2" x 1" & 3/4" x 1"
Orifice Areas: .077 (liquid).089 (vapor) square inches
Set Pressure Ranges: 15 to 800 psig
Temperature Ranges: -20 to 750°F
Suitable for: Air, Steam, Gas & Water
Materials of Construction: Carbon Steel Bonnet - Stainless Steel Body & Trim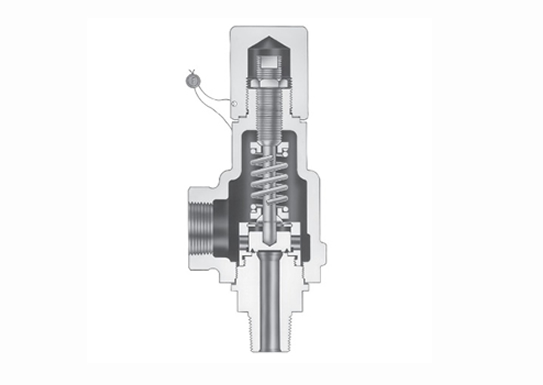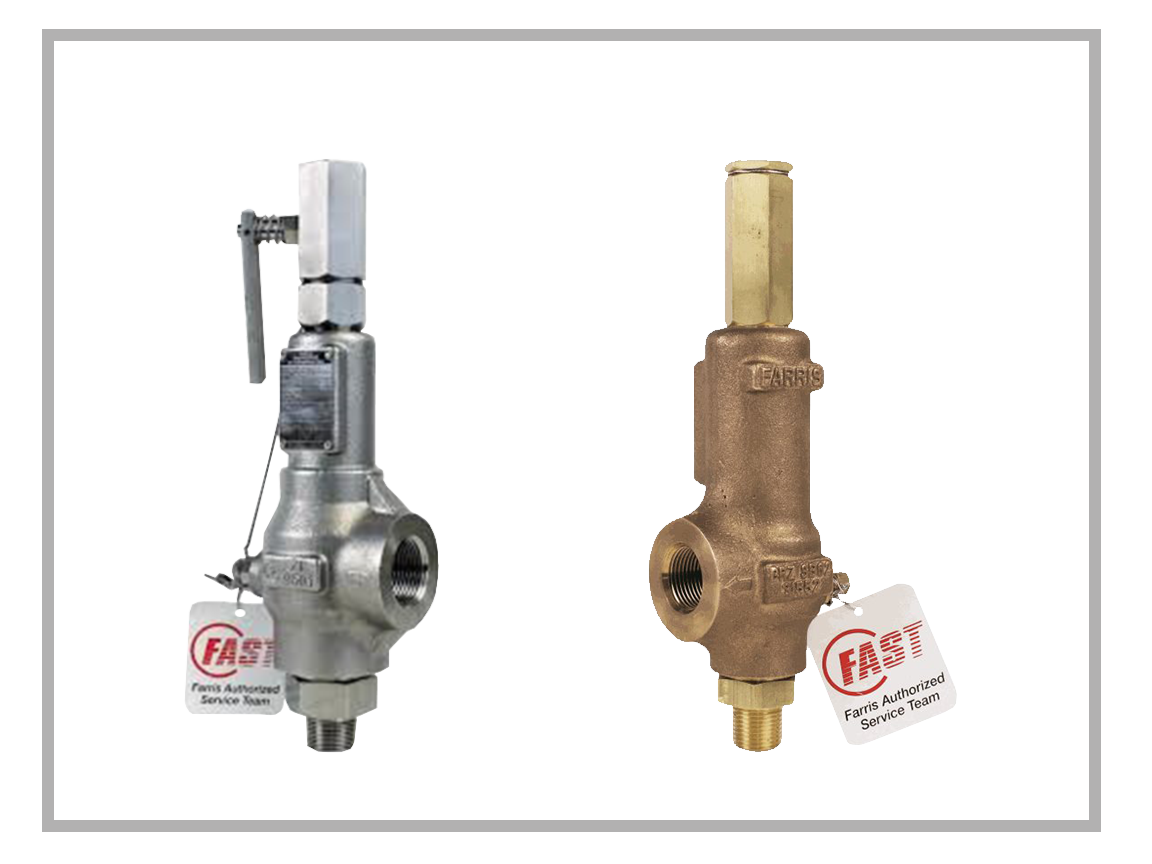 Pressure Relief Valve / Series 2400
External Blowdown Control
Full Lift at Set Pressure
Size: 1/2" x 3/4" to 1" x 1"
Orifice Areas: B (0.049 in2) to E (0.196 in2)
Set Pressure Ranges: 20 to 2,000 psig (1.38 to 137.9 barg)
Seat Materials: Elastomer, Plastic
Suitable for: Air, Gas, Vapor
Materials of Construction: Carbon Steel - Stainless Steel - Brass/Bronze
Steam Safety Valve / Series 6400
Flanged Spring-Loaded Boiler Safety Valve
Available in closed bonnet or exposed spring versions
Hardened conical disc for extended seat life
Orifice Areas D (0.150 sq2) to P Orifice (7.087 sq2)
Set Pressure Ranges 15 to 1500 psig (1.0 to 103barg)
Temperature Ranges -20 to 1000°F (-29 to 538°C)
Flange Classes 150# – 1500#
Materials of Construction: Carbon Steel - Stainless Steel - Chrome-Moly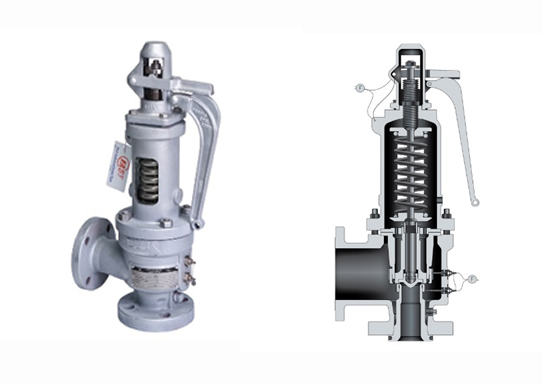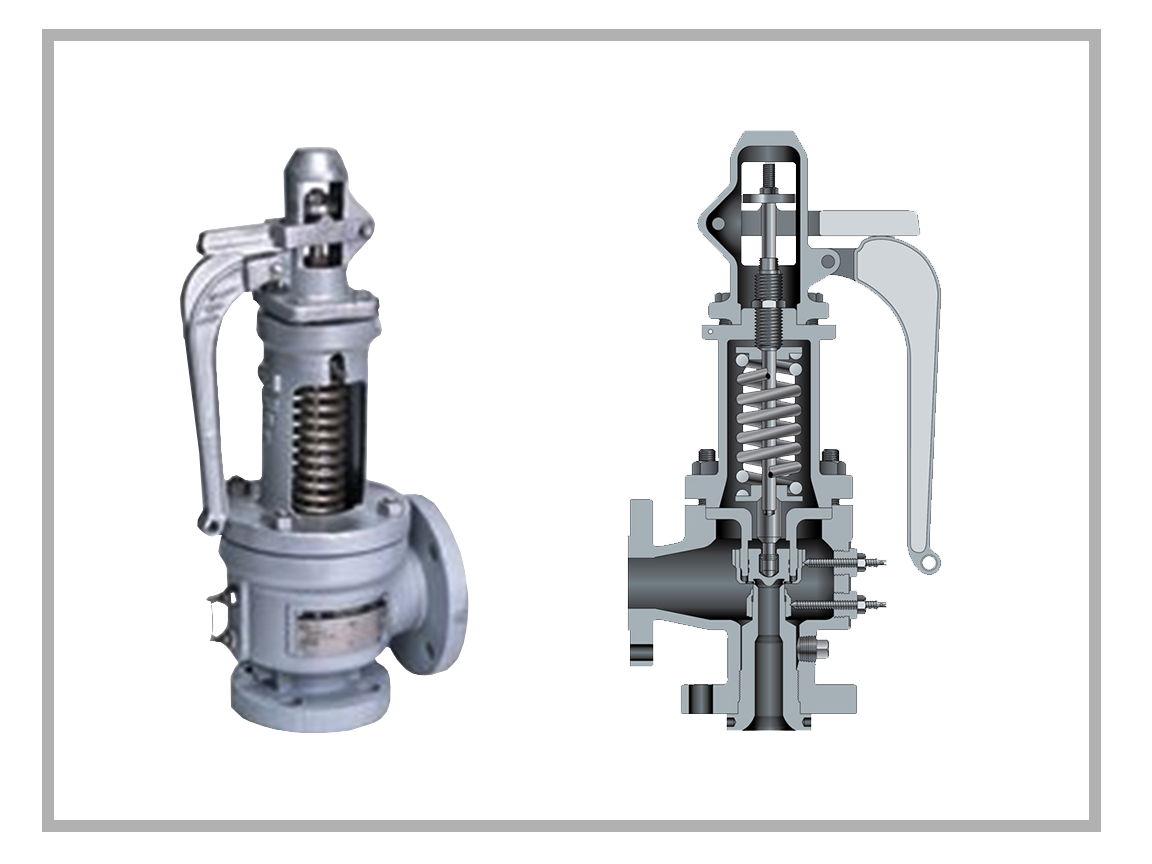 Series 4200
Flanged Spring-Loaded Boiler Safety Valve
Temperature equalizing disc
Heavy stainless-steel lock screw studs
Size 1" x 1/4" x 1-1/2" to 6" x 8"
Orifice Areas F (0.316 sq2) to Q Orifice (11.39 sq2)
Set Pressure Ranges 15 to 1000 psig (1.0 to 68.9 barg)
Temperature Ranges -20 to 1000°F (538°C)
Flange Classes 150# – 600#
Materials of Construction: Carbon Steel - Stainless Steel - Low / High
Temperature Alloy Steels – Chrome-Moly
Series 4700
Balanced bellows design option
Metal seat with optional o-ring
Size: 1/2" x 3/4" & 3/4" x 1" & 1"x1"
Orifice Areas: B (0.028 sq2) to E (0.225 sq2)
Set Pressure Ranges: 15 to 6000 psig (1.0 to 413 barg)
Temperature Ranges: -450 to 1000°F (-268 to 299°C)
Flange Classes: 150# – 1500#
Materials of Construction: Carbon or Stainless - Steel Body & Bonnet -
Stainless Steel Trim – NACE – Hastelloy – Monel
Smart Prv
2600 Series Pressure Relief Valve Equipped with a Fisher 4320 Wireless Position Monitor
Integrates into plants with existing Emerson Wireless Infrastructure
Orifice Sizes D through U
Retrofits available for installed 2600 Series valves
Farris SmartPRV technology is a simple, powerful solution to improve your ability to monitor critical safety valve and their effects on plant performance.
Overpressure events are unpredictable, can go unnoticed and consequently can be difficult to estimate.
Using the SmartPRV system, facilities are not able to record over pressure events.
SmartPRV provides
Equipped plants with the ability to track and monitor valves in real time
Provides immediate feedback during an overpressure event
Feedback includes the time and duration of the overpressure event
Allowing plants to more accurately estimate releases
Specialty Valves / Series 1890
ASME/NB Certified – Air, Steam & Water
Size: 1/2" x 1" & 3/4" x 1"
Orifice Areas: .077 (liquid).089 (vapor) square inches
Set Pressure Ranges: 15 to 800 psig
Suitable for: Air, Steam, Gas & Water
Materials of Construction: Carbon Steel Bonnet - Stainless Steel Body & Trim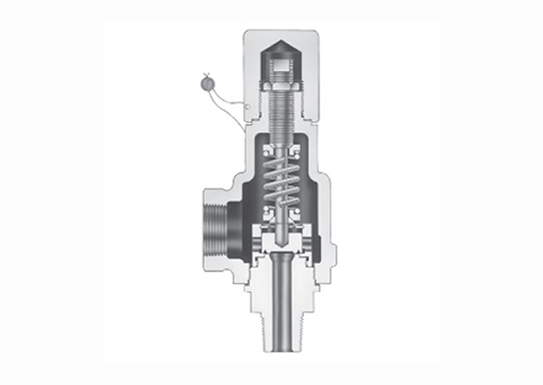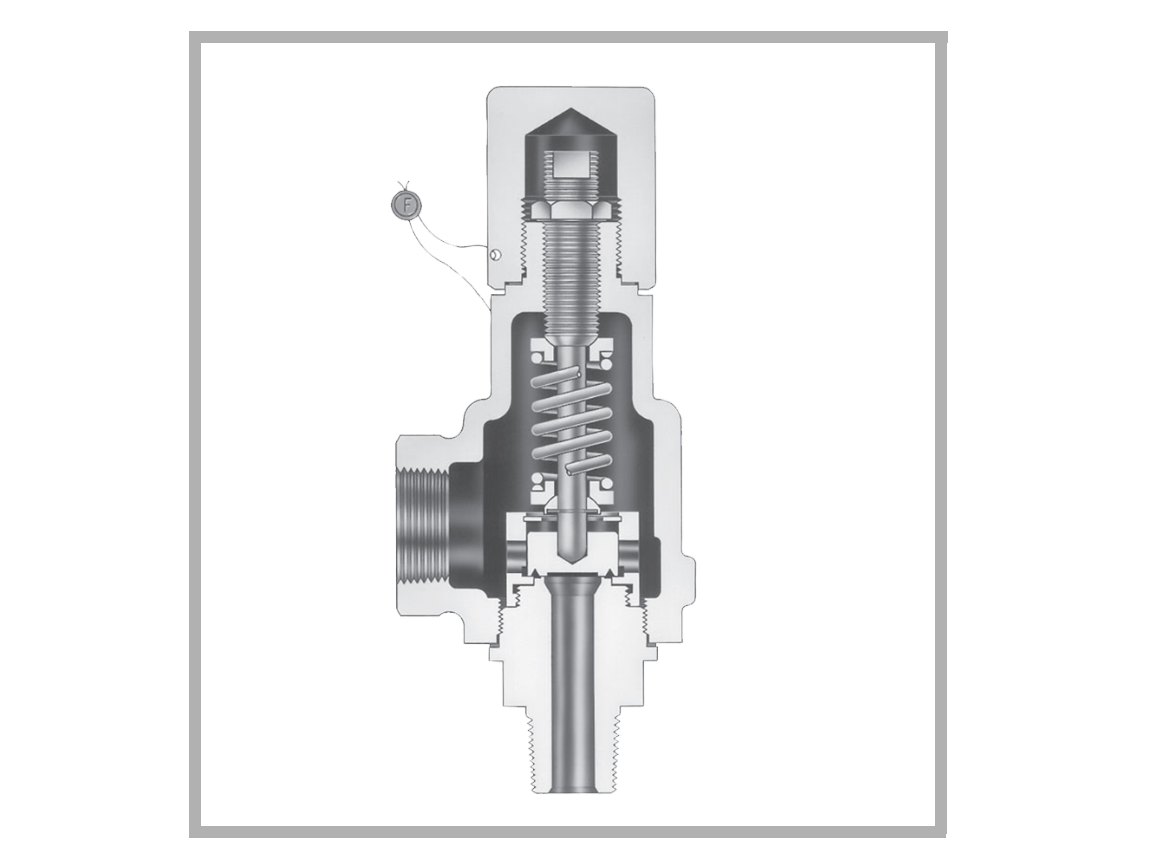 Series 1890
Threaded Brass/Bronze PRV
Size: 1/2" x 3/4" & 3/4" x 3/4"
Set Pressure Ranges: 15 to 300 psig
Temperature Ranges: -320 to 400°F
Suitable for: Air, Steam & Water
Materials of Construction: Bronze Bonnet - Brass Body & Trim y